Coca-Cola's Zico Coconut Water has selected MSLGroup as its agency partner to help launch a national brand campaign.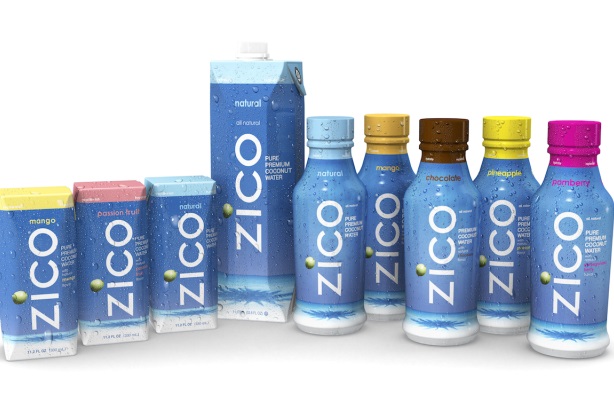 EL SEGUNDO, CA, May 23, 2014: Coca-Cola's Zico Coconut Water has selected MSLGroup as its agency partner to help launch a national brand campaign. Zico hired MSLGroup following a review for the US PR business that started earlier this year.  Catalyst, which previously worked on the account was invited to re-pitch, said Zico communications leader Amy Driscoll. After months of planning, Zico 
kicked off its Crack Life Open campaign
 this week with actress Jessica Alba as its brand ambassador. The multimillion-dollar media spend for the initiative spans print, out-of-home, and digital advertising across the US, Driscoll said. "In order to bring the Crack Life Open message to life about living positively and thoughtfully, and staying hydrated, we needed a strong PR agency," she explained, via e-mail. MSLGroup will support the campaign throughout the summer "with additional plans in the works to keep the momentum throughout the year," Driscoll said. "From the outset, we were impressed by MSLGroup's big ideas with practical execution and passion to work with us," she added. Representatives from MSLGroup did not respond to a request for comment. Further information on the review or the agency's scope of work was not disclosed. Zico hired Driscoll in February for the newly created role of brand communications leader. She told 
PRWeek
 at the time that her goal was "to differentiate Zico in the category by helping to define its voice." While Zico is part of the popular coconut water category, it needs "to be relevant and real to build an army of Zico brand loyalists," she added. Zico was the official coconut water of the 2014 Winter Olympic Games in Sochi, Russia, and the brand also sponsored MADE Fashion Week at Milk Studios in New York last winter. #  #  #
Link to original story in PRWeek.
The food and beverage industry continues to evolve.

A category leader, the North America Food & Beverage Specialty of MSLGROUP an expert team of nearly 100 people devoted to creating economic value for the nation's food and beverage industry.

The North America Food & Beverage Specialty of MSLGROUP houses the MSLGROUP Culinary & Nutrition Center and operates offices around North America representing leading food and beverage brands.

The specialty spans the entire food and beverage category from food marketing to communications for food commodities, packaged foods, foodservice, restaurant, healthcare, nutrition and pet foods. The agency offers services to support all the key category consumption drivers from taste to nutrition, design, culture, recommendation and reputation.

The Food & Beverage Specialty also includes the agency's deep food expertise in Latin America (Brazil and Argentina) and links to MSLGROUP's additional expertise in Europe and Asia. We are able to look beyond geography and build innovative solutions around client needs.

Some of our services include:

Product introductions, brand marketing, crisis and issues management, influencer communications, digital communications
CPG, commodities, government, foodservice
Test kitchens, RDs on staff, government ties, consumer lifestyle marketing
The MSLGROUP Culinary & Nutrition Center
The MSLGROUP Culinary & Nutrition Center underscores the importance we place on the relevance of food and nutrition for our clients. With both foodservice and consumer test kitchens, we are able to develop recipes and food applications that lend relevance to our culinary and nutrition education programs. The center is managed by two full-time on-staff Registered Dietitians.
In addition, the
Nutrition Marketing & Research Institute
is the center's in-house think tank, conducting independent research and gaining insights into issues of importance to culinary and nutrition professionals.
Research & Insights
---
In addition to in-depth sensory tests and consumer surveys, we also regularly conduct proprietary research. We partnered with The Hartman Group on a landmark syndicated study called
CLICKS & CRAVINGS: The Impact of Social Technology on Food Culture.
purchase study
A recent study, The Multi-Cultural Latino Consumer found that though Latinos are far from homogenous, diverse segments overall stay true to significant commonalities when it comes to food, in particular their preference for fresh, local and whole ingredients and traditional dishes that help preserve their connection to their family and country of origin.